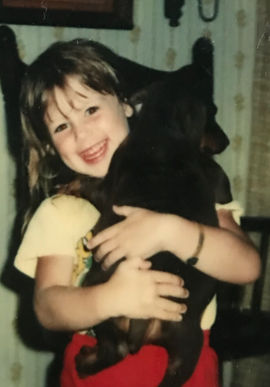 I've had a passion for animals my entire life and our rescue dogs have always been our kids, literally. After being a pediatric nurse for 20 years, I was ready for a career change. With the support of my husband, I took my passion and love for animals, along with a leap of faith, and purchased City Dogs Grocery on January 8, 2017. City Dogs is a dog and cat boutique store with now 3 amazing locations! We are in Downtown Indy on Mass Ave, Main Street in Speedway, and Virginia Avenue in Fountain Square. We are Indy's local pet destination offering only the best in healthy nutrition and treats, toys, and accessories. We focus on pet nutrition and supplements. All our products are hand-picked by me before going on the shelf.
We LOVE our rescues! Our home is "organized chaos" filled with 4 happy and healthy rescue pups of our own (Spencer, Daisy, Mel, and Ida). They are our world, so we get it when you come in and are looking for food and supplements to improve your pet's health, ways to keep them busy with toys and natural chews or just plain spoil them! We understand!
My team and I are educating ourselves daily so we can provide you with the best for your dogs and cats. We want our customers to feel like family every time they come through our doors. We would love for you to come in and see why we have been named "Best Local Pet Supply Store in Indy" for 3 years in a row!